Brice Ammar-Khodja, 2019
Interactive and performative device, variable dimensions, video projection, generative music, generative videos, motors, sensors.
Immersed into the heart of the restaurant-gallery Dalan Art Gallery in Erevan (Armenia), Breath.am is an interactive installation composed of three happenings and an exhibition. Inspired by the "legendary Armenian hospitality", this installation invites the public in an improvised dialogue. Whereas the participants drink, eat and debate about the Armenian "art of living", wired electronic sensors crawling all over the table monitor and collect in real-time related to breathing (alcohol concentrations in the air, voice pitch) and movements (agitation, vibration). The environment seems to answer to each participant's actions: light distortions arise on the table, different soundscapes emergent from acoustic membranes and the table's artifacts slowly propel all along the diner. Not only observer but also participant, the table seems like it wants to communicate with the public and intervein in the debate, sometimes disturbing and sometimes stimulating one's speech.
The exhibition space turns into an experimental laboratory activated by the merge of both the public and the artists. The performance seeks to collect, produce and archive different aspects of the Armenian culture, which transmission remains through a traditional orality.
Breath.am is a performative installation. The performance was presented in the frame of the Second International Print Biennale Yerevan 2019.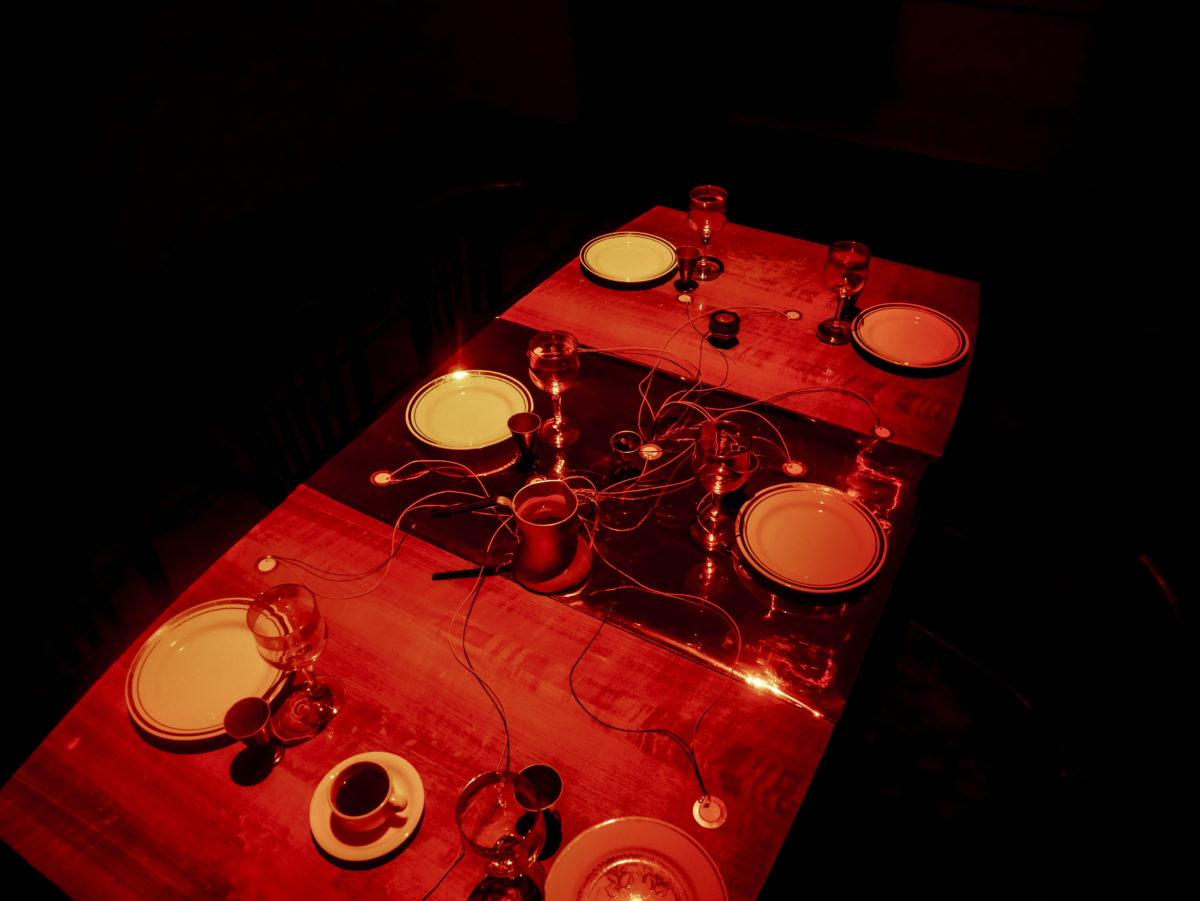 Vidéo: © Brice Ammar-Khodja
Credits:
Creation: Brice AMMAR-KHODJA & VH SOUND
Musical performance: Alexander Hakobyan & VH SOUND
Breath.am has receive the support of Atelier Mondial (CH) and Kulturdialog Armenien (AR).