Ianis Lallemand – 3D printing (2015)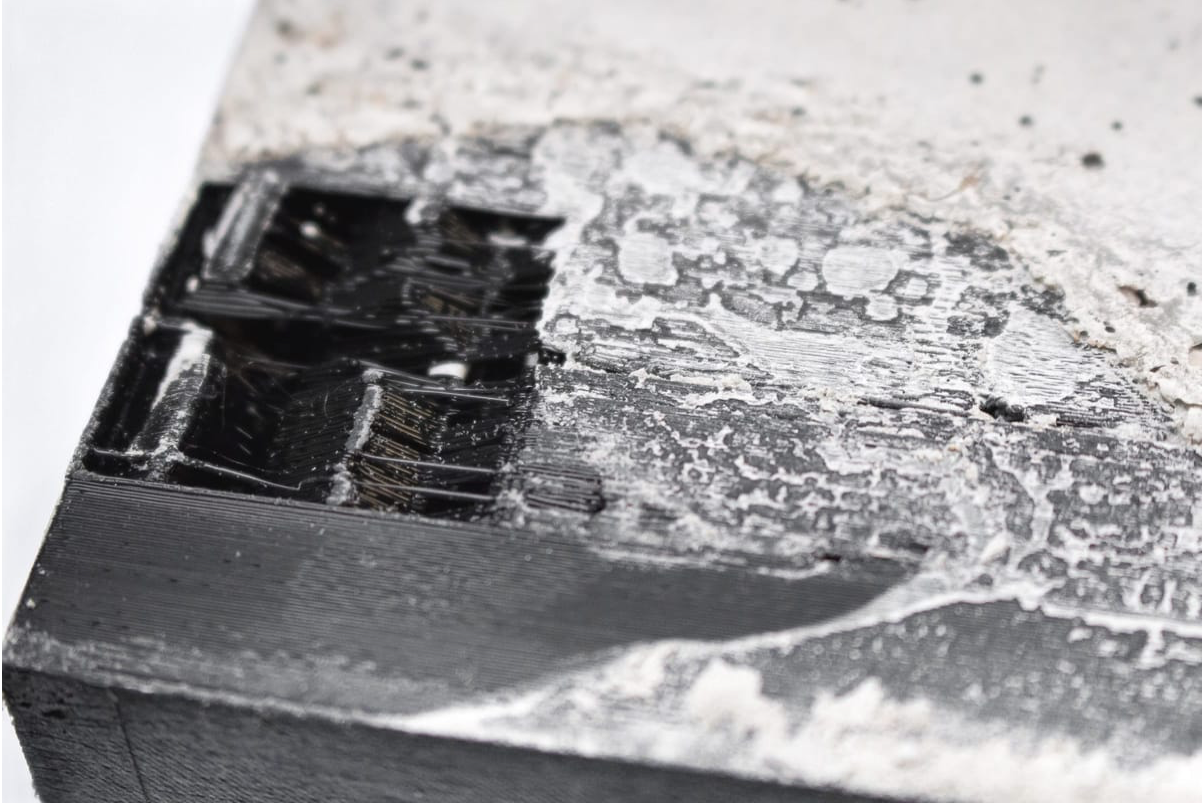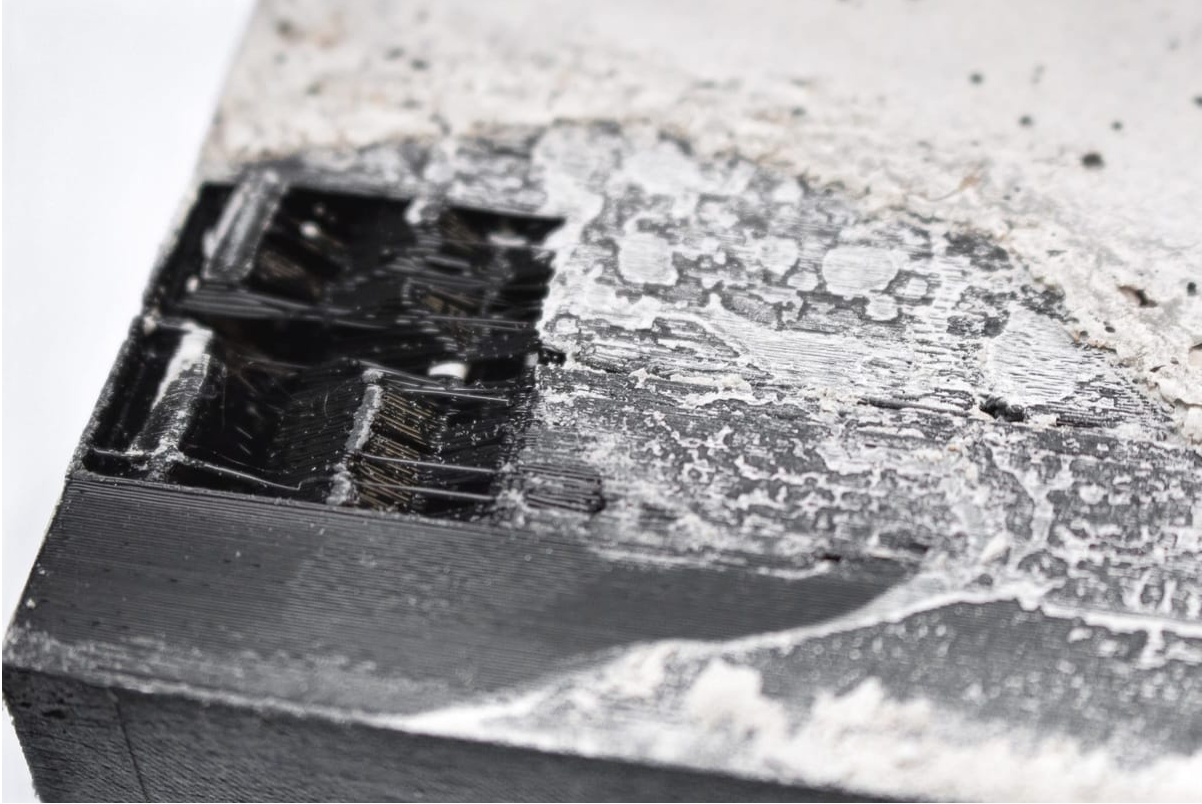 Can material failure inspire new digital aesthetics? This project explores the use of 3D printing to embed localized fragility in concrete molds, as a means of creating ornamental patterns via demolding accidents. A non-uniform infill allows designing molds which neither fully break, nor stay in one piece, when removed from the concrete. The resulting composites merge raw material textures with the geometric complexity of extrusion toolpaths.
Credits
This project has been developed during a residency at Le FabClub, Paris. Publications: Etapes n° 239 (Sept. 2017), Socialter n° 14 (Dec. 2015).