By Hernan Zambrano (2015)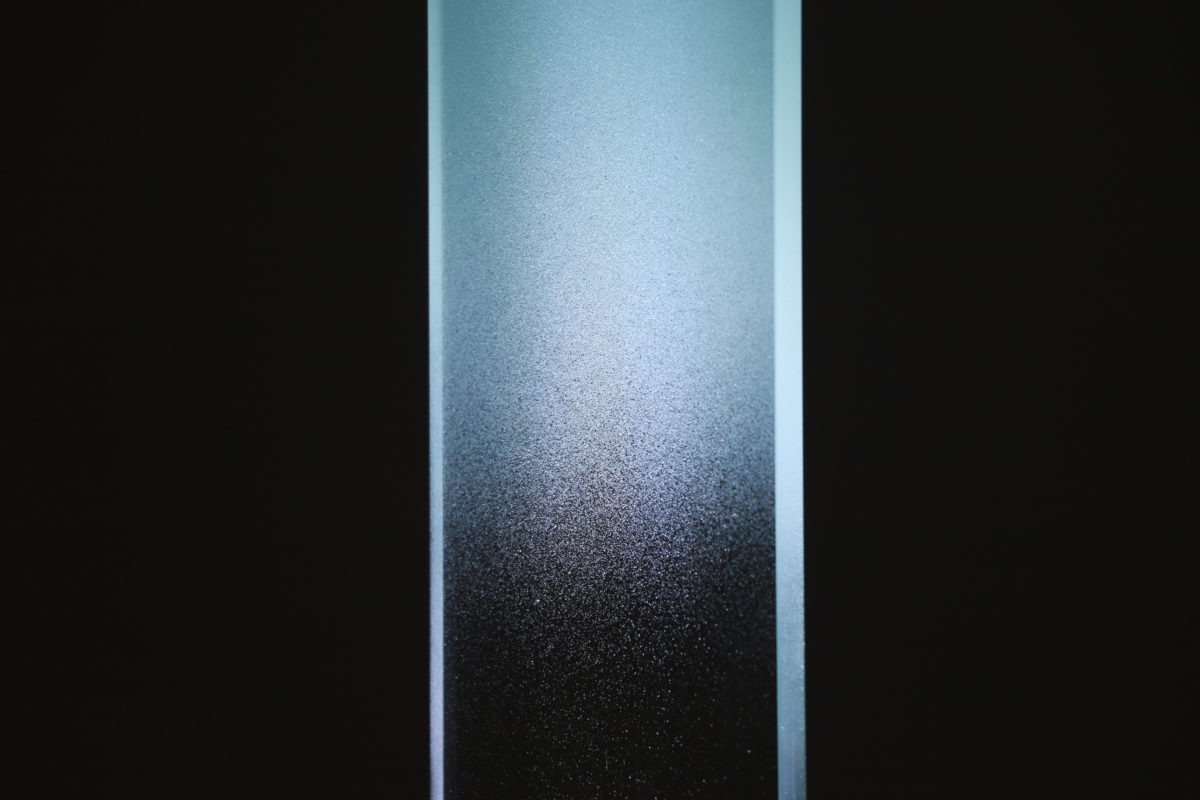 Designed to implement the principle of total light reflection, this light sculpture projects into its body different types of frequency progressions of a digital signal, which is translated into degrees of light intensity through digital-to-analog conversion.
Although its material structure remains fixed, the movements of its light can evolve indefinitely according to the code transmitted to the electronic card inside. As a result, the sculpture materializes a thought (writing of the code) through a luminous phenomenon, and offers the spectator an aesthetic experience constantly evolving over time. The experience can be as long and complex as its "spectator-programmer" wishes.