Friday 21 June, 2019, University of London Institute in Paris
Creative Industries and Artificial Intelligence: What is at stake when technologies of automation confront cultural production?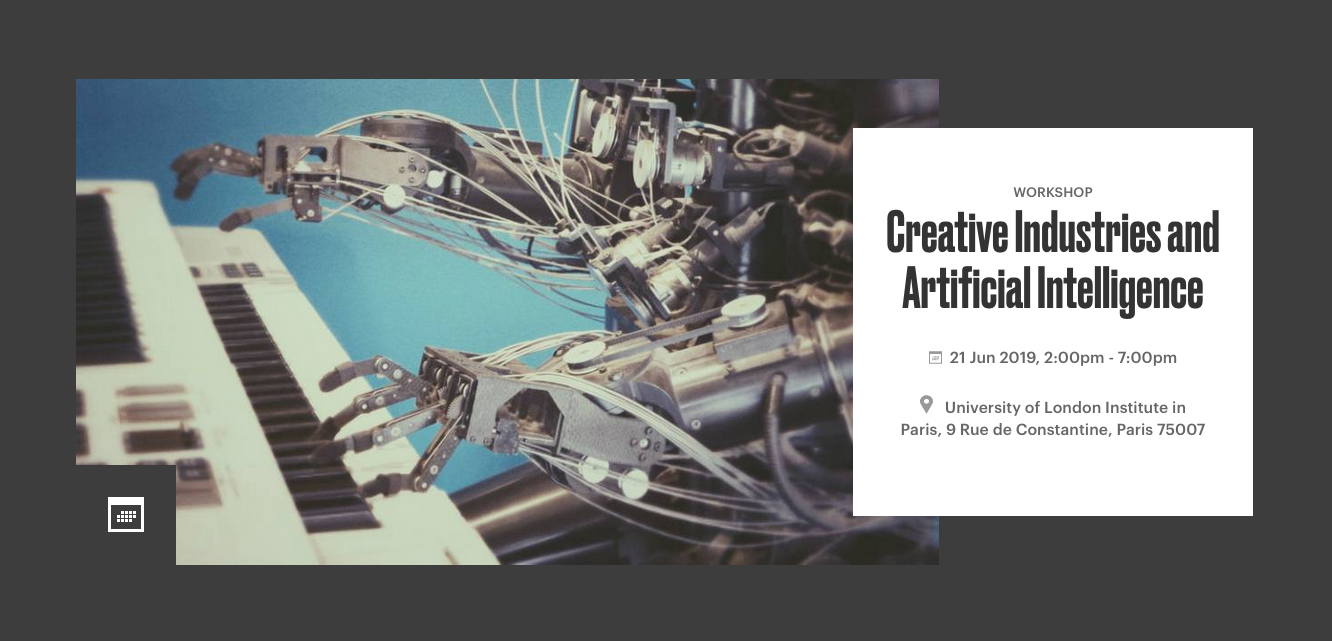 Hosted by
Prof Mark d'Inverno, Pro-Warden International, Goldsmiths
Dr Tim Gore OBE, CEO ULIP
Programme organised by
Prof Atau Tanaka, Goldsmiths
Presentations by
Baptiste Caramiaux, CNRS
Anne Sèdes, Paris 8
Samuel Bianchini, Emmanuel Mahe, ENSAD
Wendy Mackay, INRIA
Peter Sinclair, ESAAix – PRISM
Nicolas Obin, IRCAM
Laurent Pottier, Jean-Monnet
Round Table with
Hélène-Camille Crayencour, CNRS
Khaldoun Zreik, Paris 8
Georges Haddad, Paris 1
Concert performances by
Roland Cahen and students of ENSCI
Mark D'Inverno, François Pachet (Spotify)
Stephen Whitmarsh, ENS
Samon Takahashi
Atau Tanaka
This roundtable follows on from the Creative Industries Roundtable on January 15th this year, which was organised by the University of London and brought together London and Parisian institutions at the Mairie de Paris. The aim of this roundtable is to exchange ideas for further development through cooperative projects between our higher education institutions, focusing on the theme of artificial intelligence and cultural production.
Websites:
https://ulip.london.ac.uk/events/creative-industries-and-artificial-intelligence
https://www.gold.ac.uk/calendar/?id=12682